Why are weekends so short? What I wouldn't give to have had one more day this past weekend and still be at the beach...
This weekend I adventured out to the Eastern Shore a bit south of Chincoteague. Think
Misty of Chincoteague
. Unfortunately, I didn't get to see any wild horses because we stayed away from the National Park because they don't allow dogs.
It was the first time I used AirBnB and I loved it! I'll do a recap specifically about the stay and AirBnB later, so stay tuned. We stayed at this adorable house on a ton of farm land. We checked in Friday evening and the first thing we wanted to do was to to grab some great local food right on the marina. We ordered crab dip, I had the tuna, and he had Atlantic salmon.
We also lucked out and saw the prettiest sunset ever! If you follow me on Instagram you might have gotten a taste of this photo. I still can't get over how beautiful it was.
The next day we went to a local beach. There was maybe four other people on the beach so it was nice and secluded! It was also Starla's first time at the beach and she loved it. I was so happy.
For whatever reason, she thought that chasing and biting at the waves was the best game ever. I was laughing so hard.
After the beach, we ventured over to
Chatham Winery
. They told us that it was a nice. easy walk, but all we could think of was that the driveway looked like the driveway in the Django movie. Apparently, the driveway alone was 3/4 of a mile, and that doesn't count the walk that it took us to get over to the winery. Let's just say that my Fitbit was happy with me...
Oh! Did I mention I got a new purse? It's this beautiful Kate Spade in this picture. Sorry it's a bit dark. I'm sure you will see more of her on my
Instagram
. (Ahem...follow me)
We did a tasting, then bought their Chardonnay, Cabernet Franc, and Cabernet Sauvignon. So tasty. I think my favorite was the Cabernet Franc.
It was such a nice relaxing weekend. And then Starla decided to jump into a swamp and came out and was almost entirely black :( Someone definitely had to get hosed off before our four hour long drive back.
Overall, it was the perfect weekend escape I had been needing.
How was your weekend? Did you do anything out of the ordinary?
Linking up with
Biana
.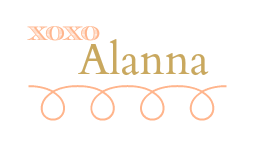 Say hello to this month's sponsor: